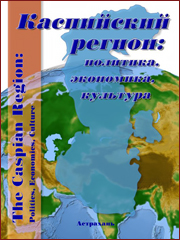 Kardava Nikolai
Политика обеспечения кибербезопасности в Европейском союзе: национальный и наднациональный уровни [Текст] / Н.В. Кардава // Каспийский регион: политика, экономика, культура. – 2019. – № 3 (60). – С. 73-78. DOI: 10.21672/1818-510X-2019-60-3-073-078.
Publication Type:
ISSN 1818-510X
DOI: 10.21672/1818-510X-2019-60-3-073-078
This article is dedicated to topical issues connected with ensuring of cyber security in the European Union on national and supranational levels of cyberspace regulation. The article states that due to the growing threats in cyberspace the role of national government in cyber security sector is changing. The nation-state is delegating part of its responsibilities to the supranational bodies of the EU which in their turn determine the strategy in this sphere. However, this leads to various contradictions that are caused by different development level of the EU countries, different cultural traditions and different personnel availability. The EU is in fact conducting an experiment in cooperation between national and supranational bodies, and the results are not yet clear. The article also provides statistics of cybercrimes in the European Union before and after 2014. The author shows how cyber crime, cyber attacks and hacking can affect not only security in cyberspace itself, but also national security in general and the level of security society currently provides for its members.